Why You Need to Change Your Strategies Based on Your Target Country
If you're running international campaigns or targeting widely different countries, you're probably struggling trying to get the same performance out of each country. 
Even with the same creatives, same audience, and strategies that seem to work for one country, it's not for another 
A lot of brand's struggle with this.
Scratching their head, wondering how they can fix this because something must be wrong. 
Good news is, nothing is broken. You just need to change things up a bit. 
Recently, with a new client, this was a very prominent problem they were having. 
The product is very niche specific, meaning typical targeting doesn't work for all GEOs. 
Usually, accounts perform well with just a broad audience and couple interests to sum it up. 
This account was completely different from what we noticed trending with our other accounts. 
To help set the stage, this account focused on 2 countries with widely different cultures using landing pages on two separate domains – in this case, it was a good thing. 
We adjusted and followed our typical account strategy we use when we onboard clients and prep them for scale. 
Spoiler alert, we're already scaling this account after only a few weeks… 
Anyways, we had to implement completely different campaign strategies to extract the performance for both target countries. 
Here's what we implemented and why this is necessary. 
Read More: Best Practices: Introducing New Ads To Your Campaigns
CPM & CPC 
We all know the US probably has the most expensive CPM's & CPC's. This can make it very difficult for other countries to approach the US market. As an example in South Africa the CPC's and CPM's cost about a 10th compared to the US. 
For brands trying to break into different markets, they spend a lot more than expected at first just to gain reach to introduce themselves and create brand awareness. 
Same goes for businesses reaching cheaper markets. If you're coming from the US and easily spending $100/day on one campaign, you're probably overspending and getting bad quality traffic. 
Product Pricing 
Once you determine what your CPMs & CPCs are, it's important to adjust your product pricing based on the country you're targeting. 
It's essential that a lot of research is done before jumping into a new market. 
Businesses need to ask themselves: what is the LSM of each market? Will customers pay at your price point? How does your price compare to direct competitors? 
Once these questions are answered, price your product and calculate the KPIs. 
Read More: 3 Ways to Increase Your AOV With No Additional Backend Costs
Budget Allocation 
To allocate budget, you need to look at your CPM, CPC, LPM, and KPI for each country. 
If pricing, CPM, and CPC are close enough, it's not necessary to change the price. You can pair countries as long as the landing pages are the same. 
If this isn't the case, use your metrics to calculate how to allocate your budget across GEOs. 
For example, if you're targeting the USA and Mexico in one campaign, most of the traffic will go to Mexico because CPMs, CPCs, etc. are a lot cheaper. 
This is just how the algorithm is working.  
To prevent this, separate the GEOs with an ABO campaign or create different campaigns. The budget you allocate should be in conjunction with the CPA's you're trying to reach and based on the pricing. 
If your pricing is different in the other countries your KPIs will change, you can still calculate your pricing to extract the same ROAs for all price points. 
If you set the budget at your US spend for other countries with a lower CPC and CPM, you might waste your money. You're spending a lot more than anyone else in that country and the ads will just go everywhere. 
Since you are paying less or more for the traffic, make sure that you set the budget for the total sales in order not to overspend or underspend on your campaigns. 
Creatives 
This might be an easy one, but this is an area that typically gets neglected by most accounts. 
Creatives are insanely important, especially when targeting multiple Geo's. This is mainly why I prefer to separate countries with different campaigns. 
Most people resonate with what they see at home. This is true for creatives as well. 
We noticed once we included images of people from the same country as the geos we were targeting, we immediately started to see major improvements with CTR and conversion performance. 
Once these essential areas have been converted, you can implement your actual campaign and targeting strategies. 
You will get actual results and you can set yourself up for scaling the account.  
All you have to do is test, test, test and find your best audiences. 
As I mentioned above, the product is very niche specific and the interest audiences we had to use in the end was dramatically different for each country. 
You just have to get a little creative sometimes, or get an agency that can.
And this only works if you have the right agency partnered with you!
If you are spending over $500 a day and you want to scale your brand
Book a call below:
And that's a wrap! 
I'm Quintin, Media Buyer at DimNiko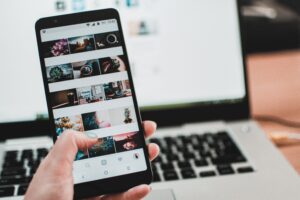 Dynamic content – show yourself! I am sure you agree, videos simply catch more attention than still images. Dynamic content makes you stop while scrolling
Read More »
eCommerce Titans by Dim Niko is the industry-leading podcast that brings together the cutting edge growth strategy, tips, and approaches of 8-9 figure eCommerce Entrepreneurs, Founders, CMOs and CEOs.
A Facebook community for top-level marketers to discuss and share hyper-advanced online marketing strategies. Network and learn from the best in the industry.
The Daily Scale newsletter is delivered directly to your inbox discussing top insights and strategies our agency uses every single day on our 7 figure DTC brands. 
ARE YOU READY TO SCALE YOUR ECOMMERCE BRAND?
Want In On The Juiciest Brand Building Strategies? Subscribe to Our Daily Newsletter
Hong Kong:
Unit 1102
11/F 29 Austin Rd
Tsim Sha Thui KL
Hong Kong
Pretoria:
60 Glenwood Road
The Aviary, First Floor, Office 2
Glenwood
Gauteng - South Africa
0081