Join the Brand Olympics Now – Only 34 More Seats Left!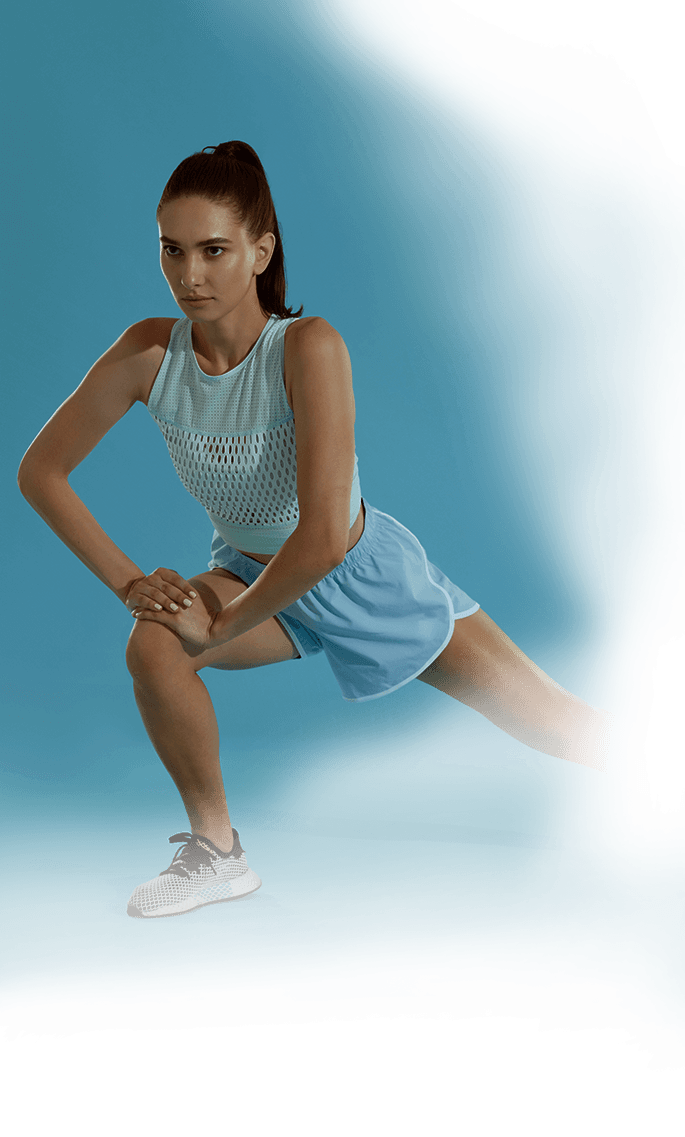 5x Your customer sales in 5 days
Join the 5-Day Brand Olympics Challenge to Accelerate The Growth of Your Online Store. PLUS Get a Private Coaching Call to Troubleshoot Your Facebook Ad Account. Includes Our exclusive Client-Only Handbooks and Strategies to Grow Your Brand Profitably.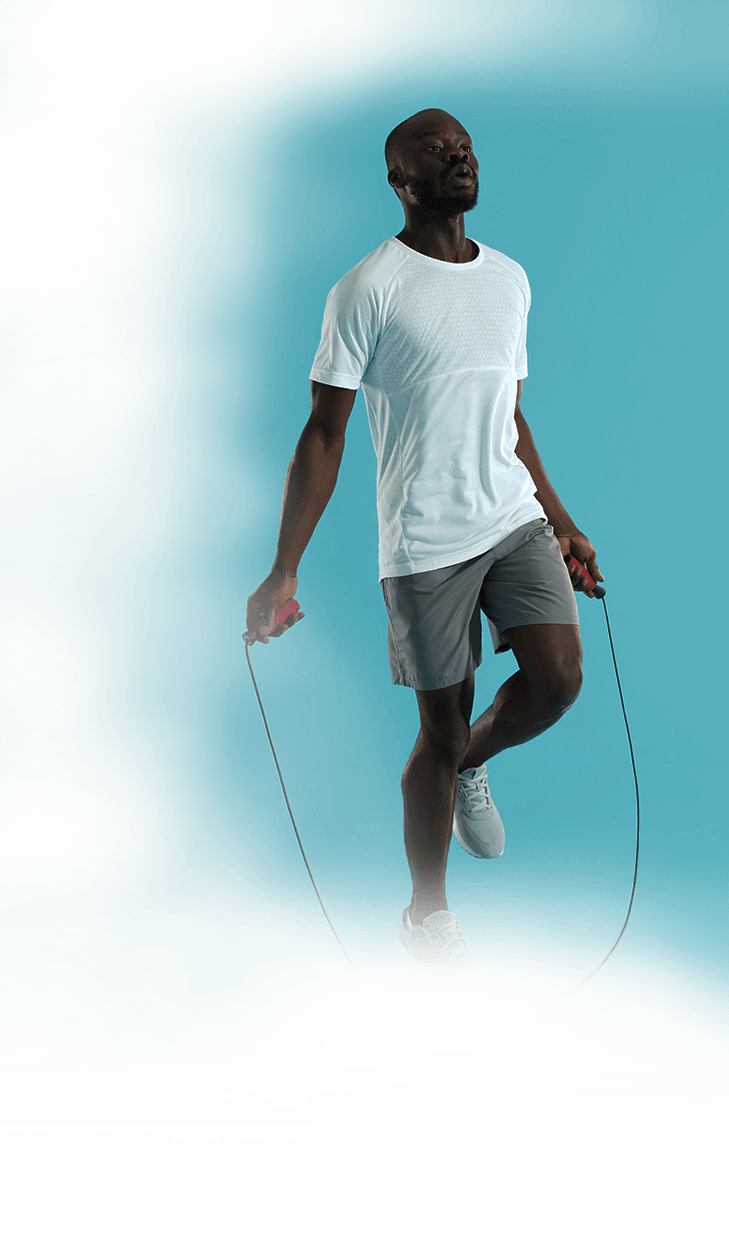 Recognized By industry
Titans
Recognized By industry
Titans
Recognized By industry
Titans
What You Will Get When Enrolling In The Brand Olympics

A LIVE & personal 5 day bootcamp, guiding you through our 5-pillar Ecommerce Brand growth plan - from 22 February - 26 February

A community of like-minded brand owners on the same journey

Have all your 8 figure brand-building questions answered by those who have done it before

Private 1-hour coaching call to dive deep in your Facebook Ad Account to identify and solve any problems you may be facing

LIVE audits of current member's landing pages, creatives, and ad accounts.

BONUS: Get full access to our Easy Metrics Calculator built to help you properly calculate your numbers, our Client-Only Ad Copy Handbook, and our Q4 Ecom Growth Plan.
PT: 12:00pm, GMT: 8:00pm, AEST: 7:00am (+1 Day)
22 February – 26 February

I've been in marketing myself for 20 years and have learnt more with you than I have with any other marketing course! As for our brand, I'm very confident we will be scaling our business to the moon with you this year. Very excited! Thanks again!
Brand Olympics was 5 stars! You really poured your passion and expertise into it and I think every business owner should be taking it!!!!
Amazing really helped give me more insight to my business!
Yes! So basically I implemented what we discussed and my conversation rate went from a 2.6% to a 4 over the last few days! Also testing different audiences today get them set up!
I have to say the content you've been sharing this week is freaking awesome, so thank you!
I have been watching the replay's each day and applying the learnings. So much valuable information. I got my friend to join too and he loves it.
Thanks for the great content so far. Overlooked a good amount of things for a while.
Being in ecommerce for 2+ years and the things I learned in your group is helping be achieve 10X for my clients.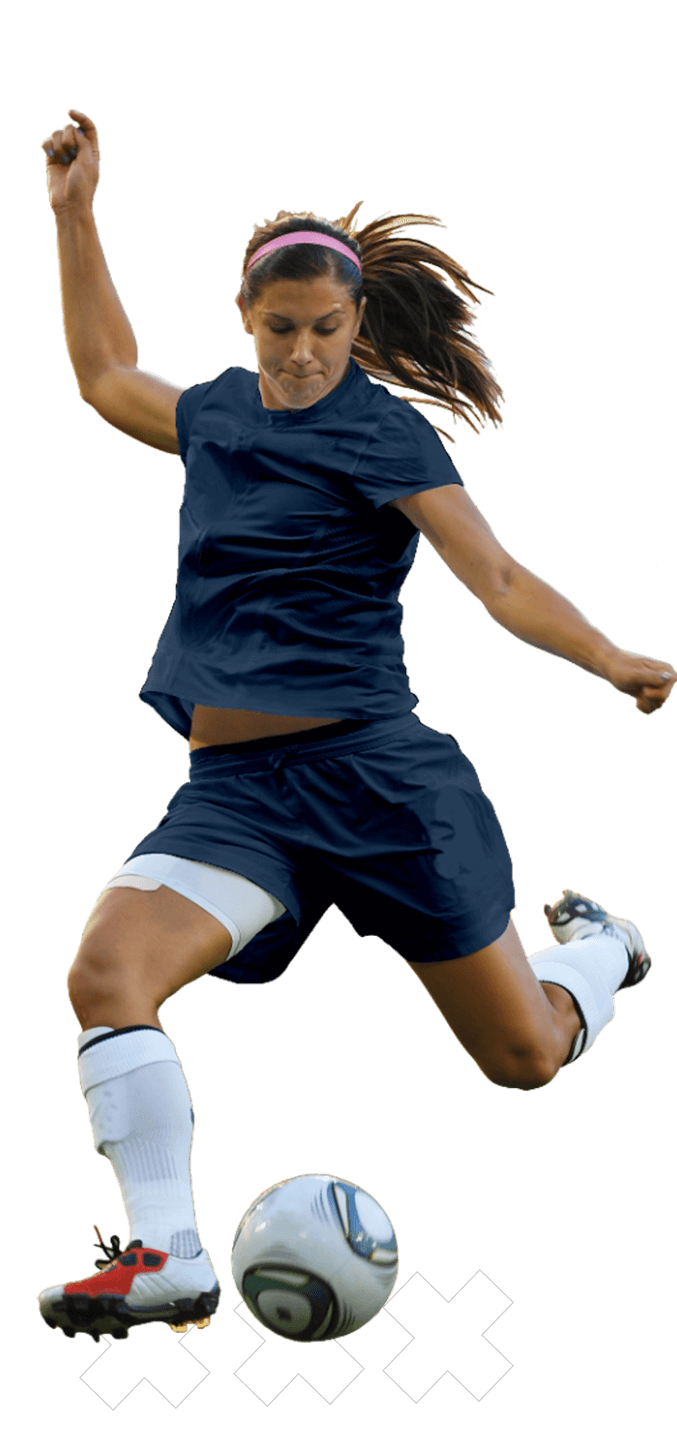 Are you an eCom brand owner suffering from inconsistent advertising results?
Are you tired of testing creatives that don't work (and paying top dollar for landing pages and copywriters which don't increase your sales)?
Are your ad campaigns unstable, crashing and burning after just a few weeks of setup?
The Brand Olympics Challenge is bringing the eCommerce community together for 5 days. Join over 100 7-figure eCom brands who have already implemented our "5 Pillars" strategy and generated $100m in sales across 30+ different niches.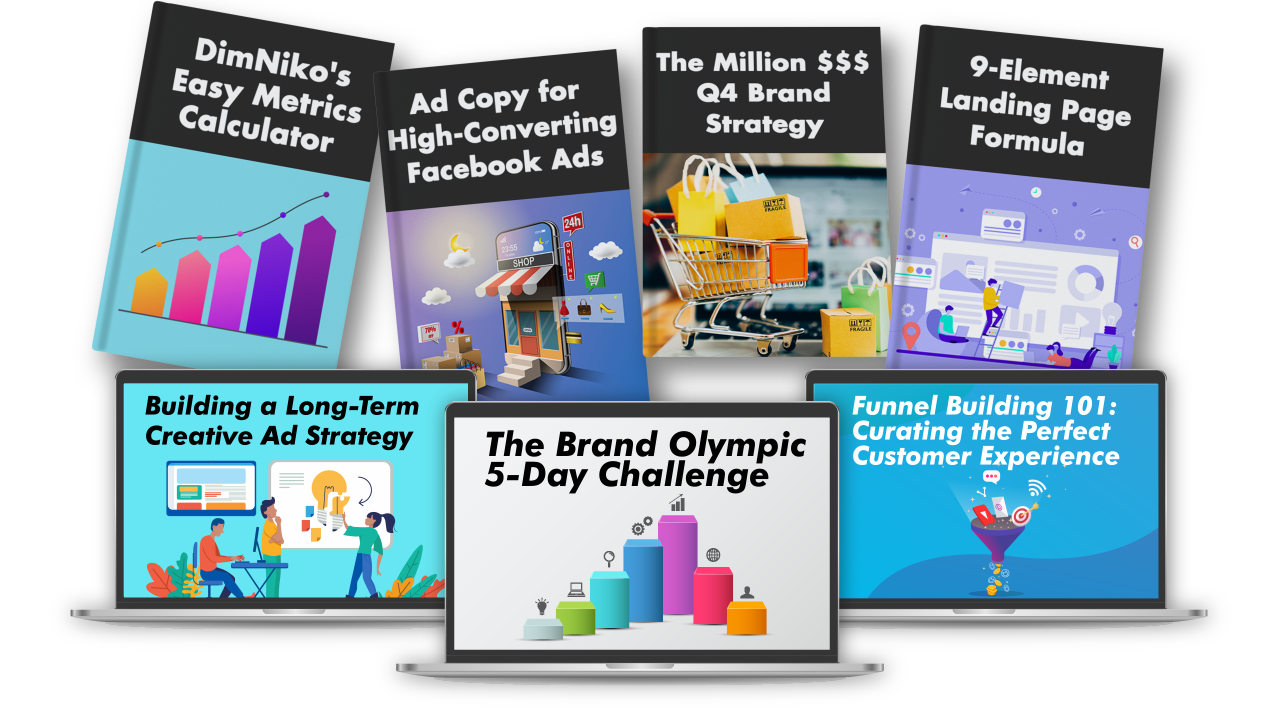 After 5 days you'll have 5 laser targeted strategies you can implement
overnight
which bring
consistent results
across any niche (so YES, this information applies to you).
If you're serious about growth
And, complete the 5 day challenge our expert team will
personally assist
you in implementing
each strategy
into your business in a 1-on-1 call.

This
5 Day Challenge

will show you exactly how we build

successful campaigns

for our

7-figure eCom

clients:
brand
olympics

Challenge!
Dear e-Com business owner,
We've pulled off some serious advertising magic to put this challenge in front of you specifically.
If you are who we think you are – the savvy owner of a growing eCom brand – then you're in for a real treat. Keep reading…
I'm not going to tug at your heartstrings and talk about the challenges we've all faced in 2020.
As a 'numbers guy' I'm serious about making the best of any situation and seeking growth in even the darkest times.
If you feel the same way then this challenge is for you.
I'm
personally inviting
you to join hundreds of eCom brands for 5 days at the Brand Olympics.
During this time we'll present you with
5 laser-targeted strategies which will 5x your sales in 5 days.
I'm guessing THAT got your attention…
Let me walk you through how this all works.
These are the exact strategies I've used to scale 100+ 7-figure brands across virtually every niche and vertical there is
(so YES, this information applies to you and your business).
In August 2019 I used these tactics to boost the sales of a niche car product from $91k/month to over
$1,000,000/month.
After that success, I implemented the "5 Pillars" across
every single client my agency
serviced and the growth was unprecedented.
My superstar C.O.O. Monika told me 35% of brands we've serviced
ran out of stock
within 1 week of signing on with us.
THAT is the power of mastering the "5 Pillars".
My team uses these strategies to turn great offers like yours into cold hard cash – day in, day out.
My motivation for sharing the "5 Pillars" with you is simple.
Many of you will be
blown away
by the expertise of my team and the intricate beauty of my strategy.
As a result, some of you will ask my agency to implement the "5 Pillars" for you.
But to convince anyone to do that, we have to first
reveal to you
the effectiveness of our agency's strategy.
I'm not here to tug on your heartstrings. This is total transparency.
My team will personally walk you through the 5 Pillars of growth we've used to scale brands well beyond 6 figures and into the 7/8 figure range.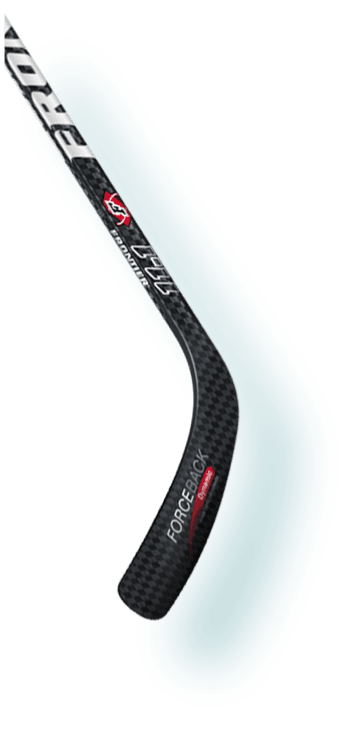 1
The intricate philosophy underpinning our advertising strategy which makes building and scaling our clients' campaigns a breeze.
2
The proven process we use to design eye-catching ads which inspire high quality traffic to click and buy your products (don't fool yourself into paying for junk traffic just because the clicks are cheap).
3
Our agency's landing page formula – the 9 elements we place on every landing page to build trust & increase sales, and the simple copywriting hacks we use to capture the reader's attention (and excite them enough to buy).
4
The plug-and-play tools we use to dramatically increase the lifetime value of customers you already have and who already trust you, turning campaigns you think are 'only breaking even' into your top earners.
5
And finally the specialty of my agency: the data-driven advertising strategy we've developed which leverages the full power of the "All-Seeing Eye" – the Facebook algorithm – to put your ads in front of people who will actually buy your product.
If you're serious about growth this should sound pretty good so far, BUT…
You might be concerned about the difficulty of actually implementing our strategies into your business.
By completing all 5 days of the Brand Olympics you've shown us that you're serious about growth. As a result:
We Will Personally Help You
Implement

Our

Strategies
Every question and concern you have when building these systems into your business will be
personally answered
in a 1-on-1 call with my right hand man – Dan Baldosso.
I selected Dan to speak with you because he has an amazing skill.
He has built his career around helping brands laser focus and implement everything they know they should be doing to increase sales.
If, during this call, you want to speak with Dan about having my agency run our advertising for you – great.
But no matter what, if you complete the 5 Day Challenge, Dan will get personally acquainted with you and your business and he will personally help you implement every single strategy we cover.
Just imagine how your business will benefit from this fresh perspective.
The "5 Pillars" have delivered our clients unparalleled growth.
They've changed the trajectory of hundreds of eCommerce brands overnight (and that is not an exaggeration).
We are confident that by sharing these resources with you, your brand will crush it.
Click the link below to sign up for the 5 Day Challenge.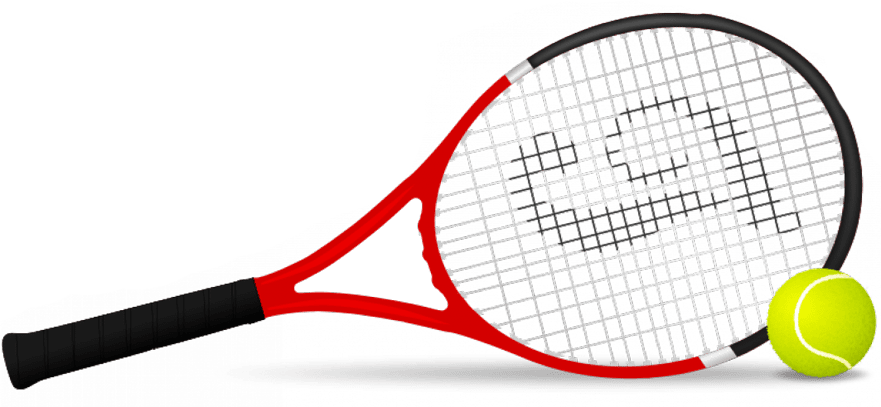 See What sets
7+ Figure brands
apart from 5 figure brands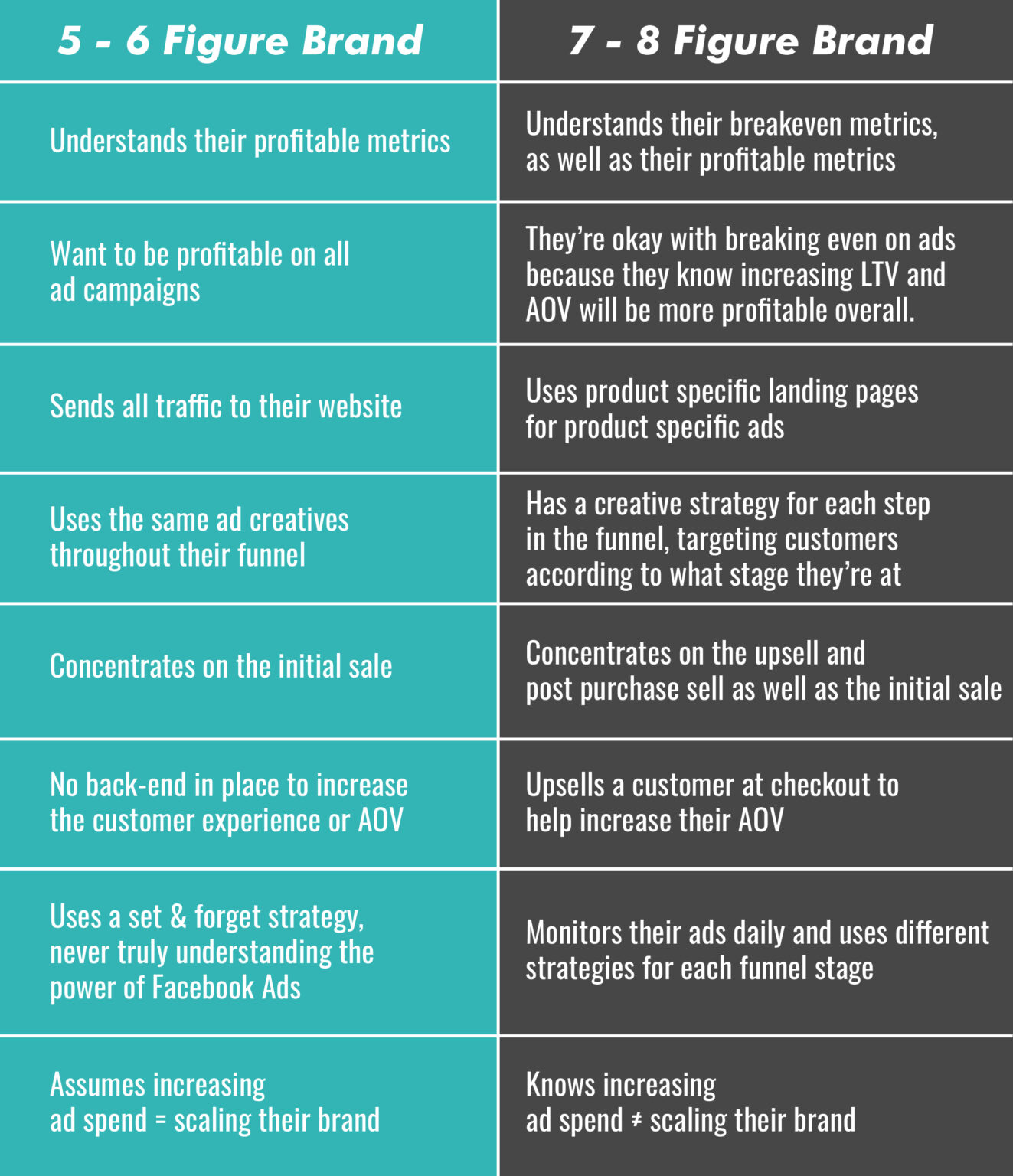 If you're going through the chart above noticing that you align with the 5-6 figure brands more than the 7+ figure brands then you're leaving more money on the table then you did at the bar last night. 
It's an age all story, brand owners come to us all the time with the same growing pains. It starts with wanting to scale, but their ad accounts becoming unprofitable once they increase ad spend. 
Then we dig deeper, we learn that they don't have a backend in place, they're running the same creatives throughout their funnel, their customers only buy from them once, and they're using the cooking cutter media buying strategies from gurus online. 
It's always the same issues brand owners are having across the board and they're always turning a blind eye to systems they know they need in place. 
With all this insight, our team has developed a 5-pillar approach to brand building to help lay things out clearly. 
During the 5-Day Brand Olympics, we'll be going step by step through our 5-pillar approach dissecting exactly what you need to be doing while trying to grow your brand. Then we'll jump on a call with you to dig through an issues you're having and how to fix them. 
Each day we will pick one lucky member for a LIVE audit. During this audit, our coach will dissect either your landing page, creatives, copy, or ad account, providing guidance on what you change to get better results. 
We've had past members tell us these 5-days have been more valuable than $50,000USD mastermind events they've attended. It's jam packed with THAT much value. 
Join us for 5-days starting  22 February – 26 February for $37. 
See What Past Brand
Olympians Are Saying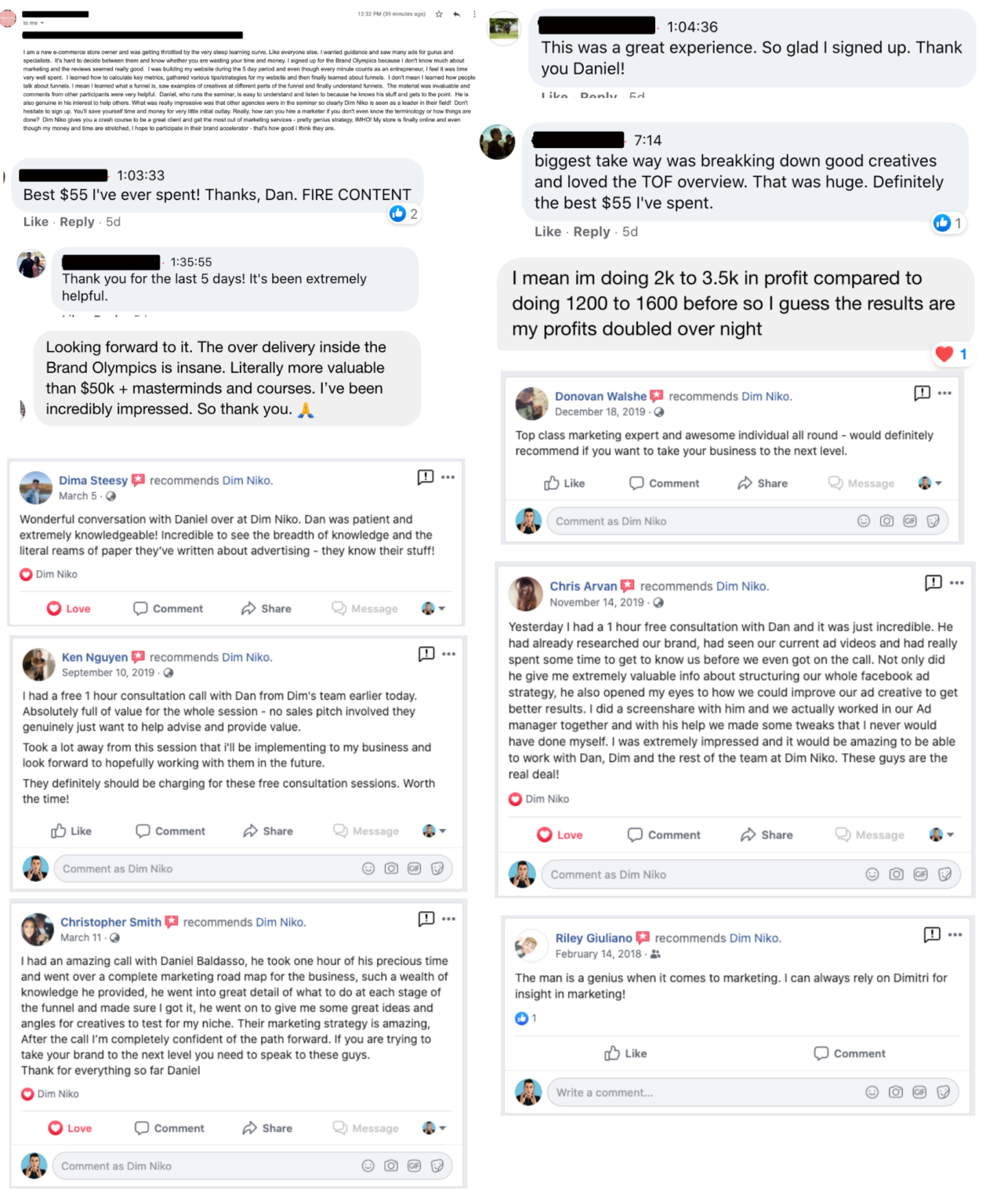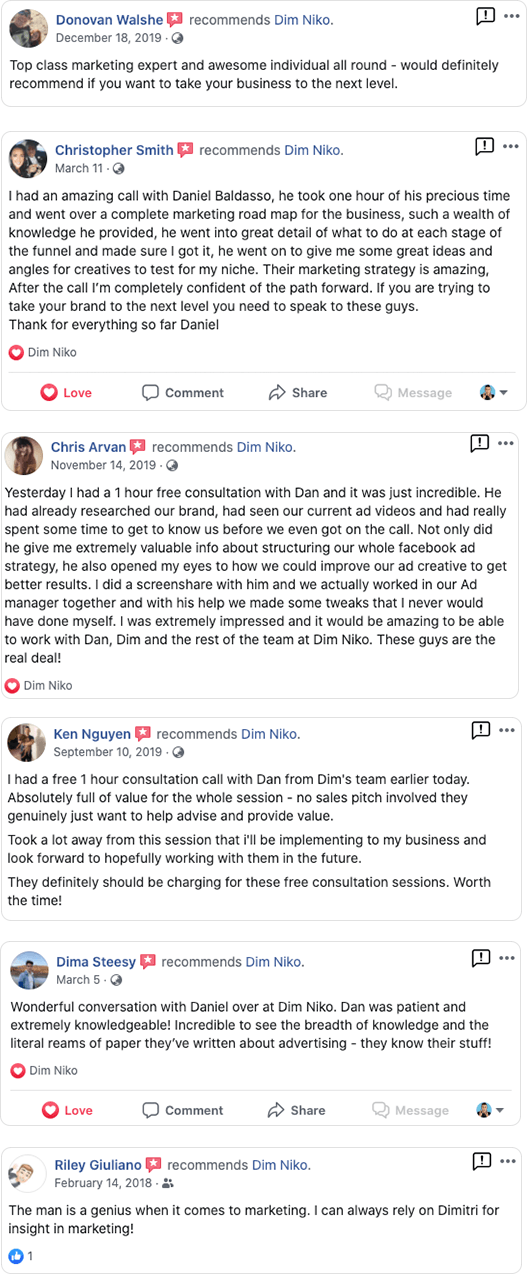 If you complete the full 5 Day Challenge a senior Dim Niko team member will
personally assist
you in implementing each strategy into your business in a 1-on-1 call!
CRAZy MONEY BACK GUARANTEE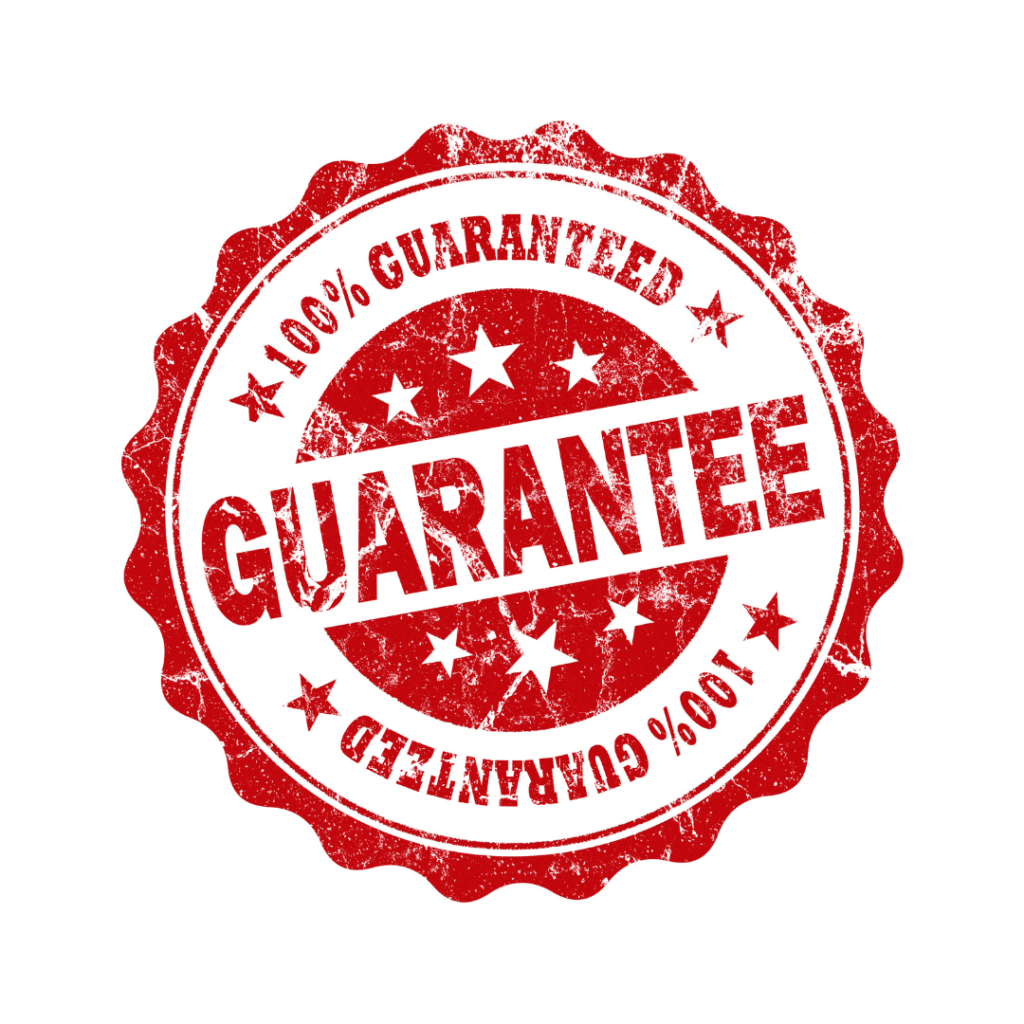 This is a great money back guarantee. 
Join the Brand Olympics, tune in on Day 1, and absorb everything covered. If you don't think this challenge is a right fit for you, let us know within the first 24 hours and we'll refund your ENTIRE $37 enrollment fee. 
That makes this $37 investment 100% RISK-FREE! All you need to do now is click the button on this page, enter your details, and join us for some serious knowledge bombs on Day 1. 
STOP
If you're like us...
You've might have skimmed over everything we just said, scrolling to the bottom of the page. That's totally cool.
But, if that's the case, let us go through everything that is included in the 5-Day Brand Olympic Challenge just one more time.
The 5-Day Brand Olympic challenge is designed for eCommerce Brand Owners who are looking to grow their business to 7+ figures and want to make sure they have a solid foundation in place. The Brand Olympics and online community are jam-packed with proven strategies, tools, useful advice, and exercises to help build the foundations of your brand setting both you and your business success.
During the 5-day challenge, our expert team will guide you through our 5 Pillar Growth Strategy showing you exactly how to implement each pillar and build a solid foundation for growth.
Here's exactly what you'll learn during the challenge:
On top of that, we're going to load the training program with our Easy-Metrics Calculator, Client-Only Ad Copy Guide, and our Q4 Ecom Growth Plan. 
And, after the 5 days are wrapped up, our coach, Dan Baldasso will jump on a call with you to go through your ENTIRE ad account to essentially help you troubleshoot any issues you may be having. 
Now you could go out and spend 2,000USD to 5,000 USD on a course from some guru who is going to tell you how to get rich quick. But, we both know that stable growth doesn't happen overnight. You need to have a solid foundation in place with the proper backend to really foster growth and be ready to scale. 
That's exactly what the 5-Day Brand Olympic Challenge is designed for. It's designed for Ecommerce Brand Owners who are serious about their growth and are trying to achieve long term success. You can get everything listed above plus more for just $37 . 
And, if you aren't 100% happy with your investment after Day 1, let us know within 24hours and we'll refund you your entire $37 enrollment fee. That means this challenge is 100% RISK FREE! 
Join the Brand Olympics Challenge and build your brand a solid foundation for growth. 
[Update: Interest in this challenge is high and we will run out of space. If you're serious about growing your business sign up now to avoid missing out.]