Join the Brand Olympics Now – Only 34 More Seats Left!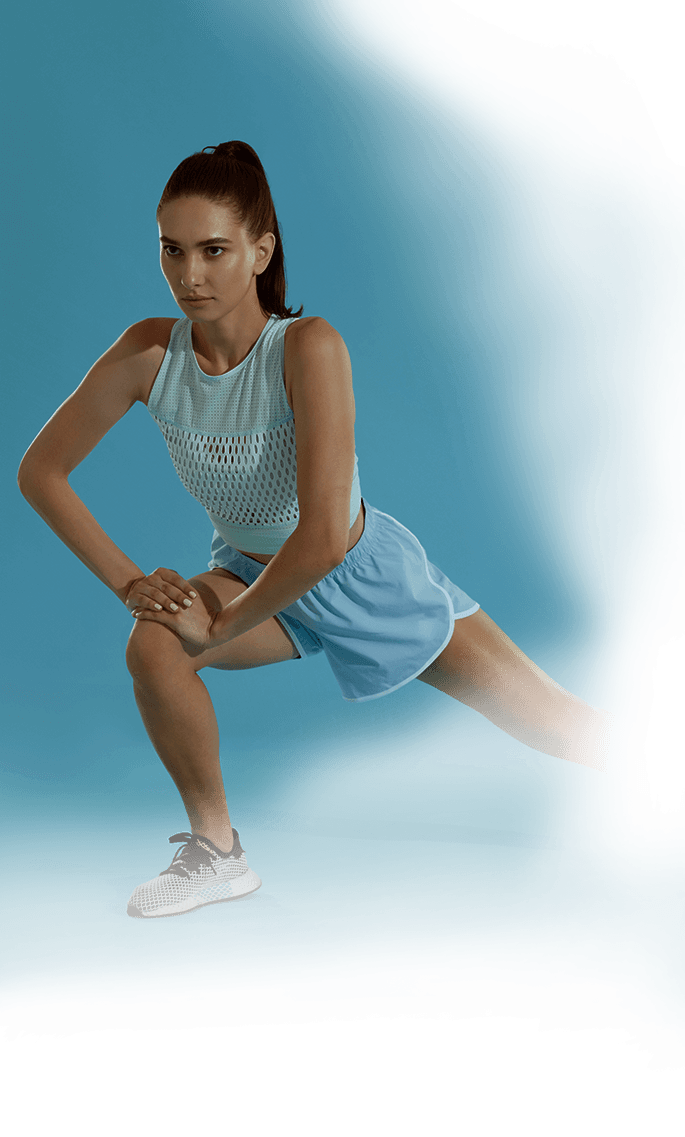 Join the Brand Olympics Challenge & Discover…
5 laser targeted strategies to 5x your new customers in 5 days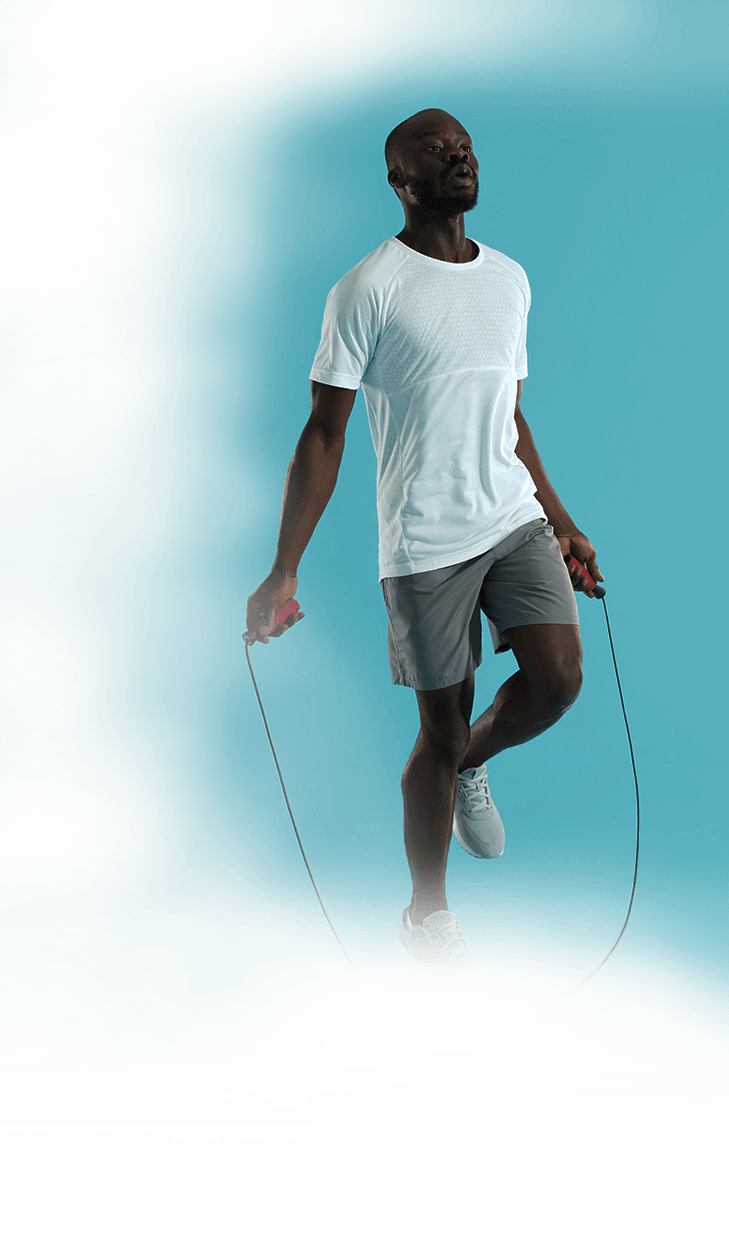 Recognized By industry
Titans
Recognized By industry
Titans
Recognized By industry
Titans
What You Will Get When Enrolling In The Brand Olympics

A LIVE & personal 5 day bootcamp, guiding your growth - from 9 November to 13 November.

A community of like-minded brand owners on the same journey

Have all your 8 figure brand-building questions answered by those who have done it before

Resources, templates and guidelines to swipe straight into your business for QUICK & EASY implementation
AEST: 7:00am, PT: 1:00pm, GMT: 8:00pm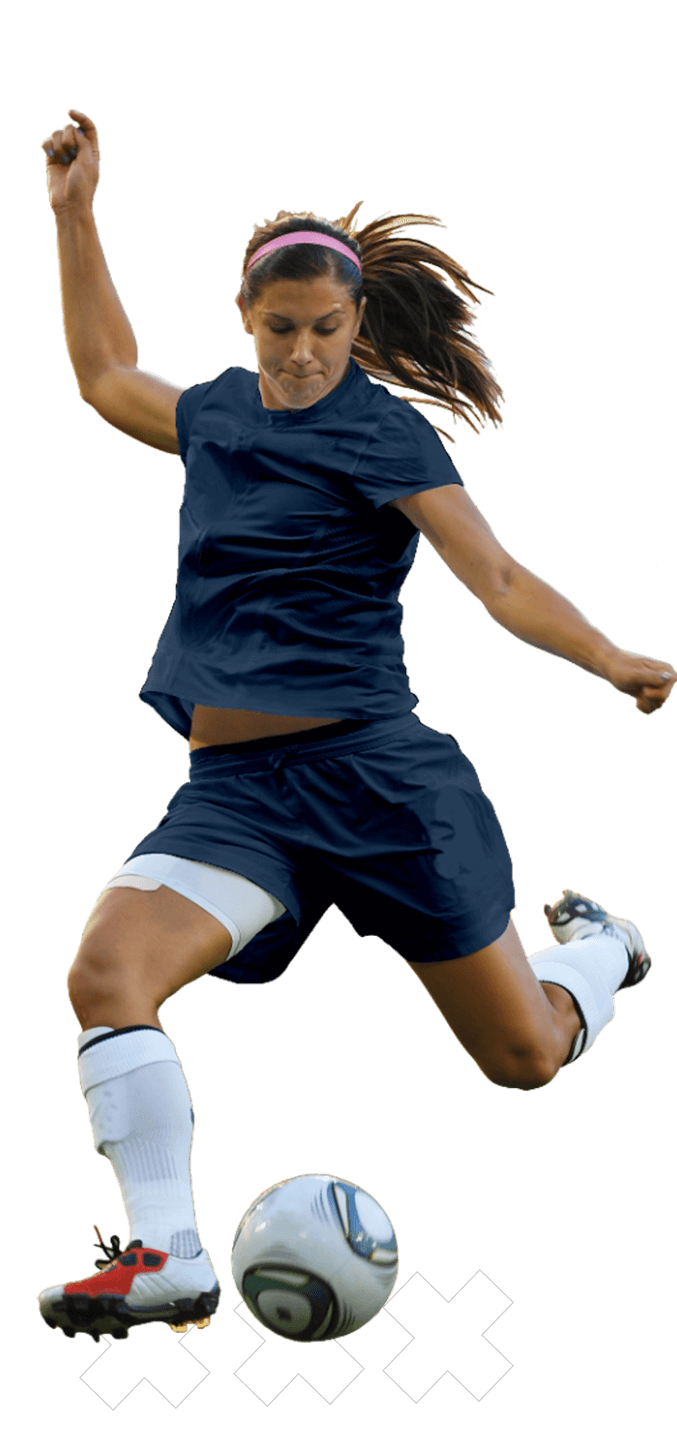 Are you an eCom brand owner suffering from inconsistent advertising results?
Are you tired of testing creatives that don't work (and paying top dollar for landing pages and copywriters which don't increase your sales)?
Are your ad campaigns unstable, crashing and burning after just a few weeks of setup?
The Brand Olympics Challenge is bringing the eCommerce community together for 5 days. Join over
100 7-figure eCom brands
who have already implemented our "5 Pillars" strategy and generated $100m in sales across 30+ different niches.
After 5 days you'll have 5 laser targeted strategies you can implement
overnight
which bring
consistent results
across any niche (so YES, this information applies to you).
If you're serious about growth
And, complete the 5 day challenge our expert team will
personally assist
you in implementing
each strategy
into your business in a 1-on-1 call.

This
5 Day Challenge

will show you exactly how we build

successful campaigns

for our

7-figure eCom

clients:
brand
olympics

Challenge!
Dear e-Com business owner,
We've pulled off some serious advertising magic to put this challenge in front of you specifically.
If you are who we think you are – the savvy owner of a growing eCom brand – then you're in for a real treat. Keep reading…
I'm not going to tug at your heartstrings and talk about the challenges we've all faced in 2020.
As a 'numbers guy' I'm serious about making the best of any situation and seeking growth in even the darkest times.
If you feel the same way then this challenge is for you.
I'm
personally inviting
you to join hundreds of eCom brands for 5 days at the Brand Olympics.
During this time we'll present you with
5 laser-targeted strategies which will 5x your sales in 5 days.
I'm guessing THAT got your attention…
Let me walk you through how this all works.
These are the exact strategies I've used to scale 100+ 7-figure brands across virtually every niche and vertical there is
(so YES, this information applies to you and your business).
In August 2019 I used these tactics to boost the sales of a niche car product from $91k/month to over
$1,000,000/month.
After that success, I implemented the "5 Pillars" across
every single client my agency
serviced and the growth was unprecedented.
My superstar C.O.O. Monika told me 35% of brands we've serviced
ran out of stock
within 1 week of signing on with us.
THAT is the power of mastering the "5 Pillars".
My team uses these strategies to turn great offers like yours into cold hard cash – day in, day out.
My motivation for sharing the "5 Pillars" with you is simple.
Many of you will be
blown away
by the expertise of my team and the intricate beauty of my strategy.
As a result, some of you will ask my agency to implement the "5 Pillars" for you.
But to convince anyone to do that, we have to first
reveal to you
the effectiveness of our agency's strategy.
I'm not here to tug on your heartstrings. This is total transparency.
My team will
personally
walk you through the 5 Pillars of growth we've used to scale brands well beyond 6 figures and into the 7/8 figure range.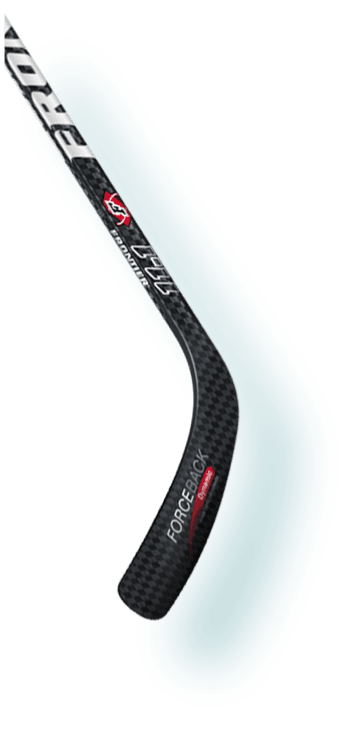 1
The intricate philosophy underpinning our advertising strategy which makes building and scaling our clients' campaigns a breeze.
2
The proven process we use to design eye-catching ads which inspire high quality traffic to click and buy your products (don't fool yourself into paying for junk traffic just because the clicks are cheap).
3
Our agency's landing page formula – the 9 elements we place on every landing page to build trust & increase sales, and the simple copywriting hacks we use to capture the reader's attention (and excite them enough to buy).
4
The plug-and-play tools we use to dramatically increase the lifetime value of customers you already have and who already trust you, turning campaigns you think are 'only breaking even' into your top earners.
5
And finally the specialty of my agency: the data-driven advertising strategy we've developed which leverages the full power of the "All-Seeing Eye" – the Facebook algorithm – to put your ads in front of people who will actually buy your product.
If you're serious about growth this should sound pretty good so far, BUT…
You might be concerned about the difficulty of actually implementing our strategies into your business.
By completing all 5 days of the Brand Olympics you've shown us that you're serious about growth. As a result:
We Will Personally Help You
Implement

Our

Strategies
Every question and concern you have when building these systems into your business will be
personally answered
in a 1-on-1 call with my right hand man – Dan Baldosso.
I selected Dan to speak with you because he has an amazing skill.
He has built his career around helping brands laser focus and implement everything they know they should be doing to increase sales.
If, during this call, you want to speak with Dan about having my agency run our advertising for you – great.
But no matter what, if you complete the 5 Day Challenge, Dan will get personally acquainted with you and your business and he will personally help you implement every single strategy we cover.
Just imagine how your business will benefit from this fresh perspective.
The "5 Pillars" have delivered our clients unparalleled growth.
They've changed the trajectory of hundreds of eCommerce brands overnight (and that is not an exaggeration).
We are confident that by sharing these resources with you, your brand will crush it.
Click the link below to sign up for the 5 Day Challenge.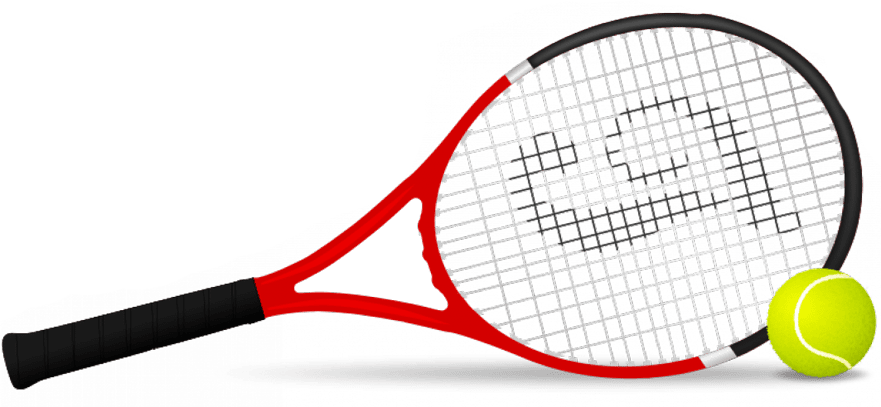 See What Past Brand
Olympians Are Saying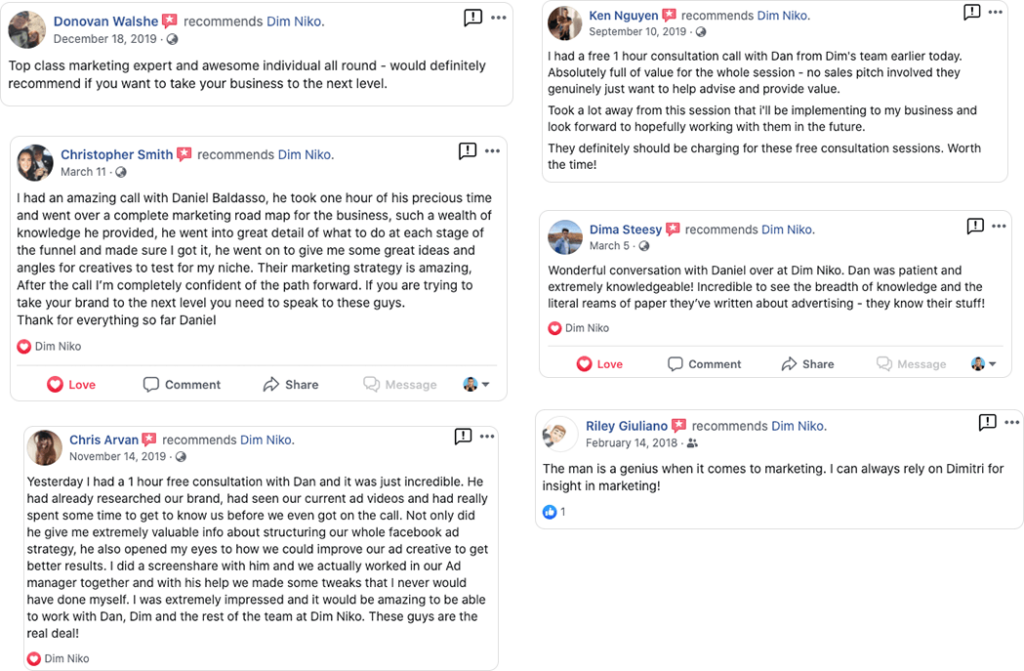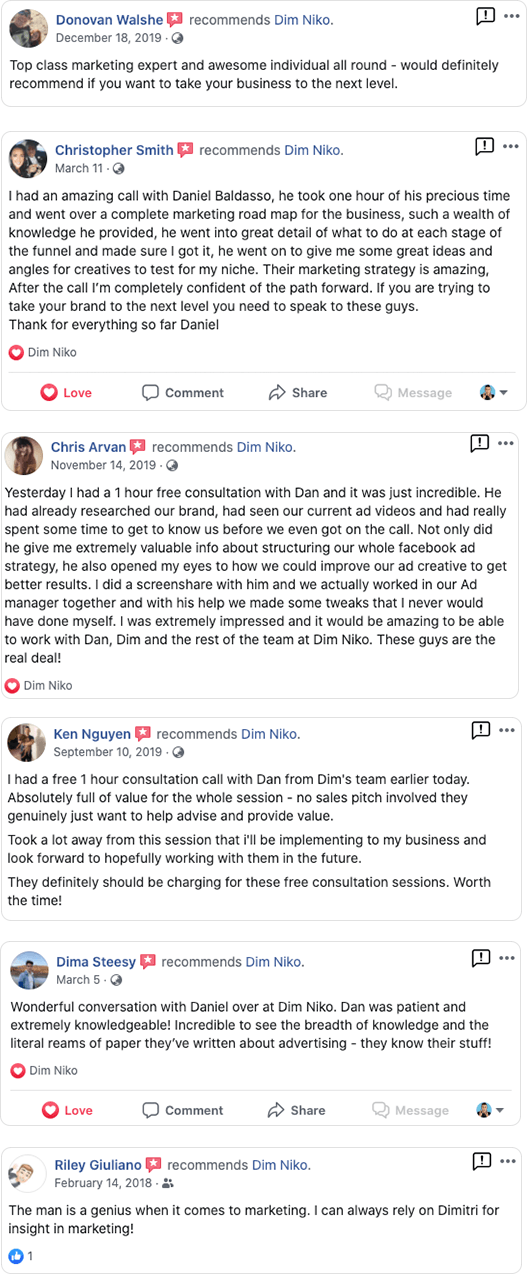 If you complete the full 5 Day Challenge a senior Dim Niko team member will
personally assist
you in implementing each strategy into your business in a 1-on-1 call!
[Update: Interest in this challenge is high and we will run out of space. If you're serious about growing your business sign up now to avoid missing out.]